Family problems can present a tumultuous and distressing situation to everyone involved.  Whether you are facing a divorce, a dispute over child custody or visitation, or problems collecting or paying child support, you must ensure that your attorney is experienced in family law and is capable of protecting your interests.  At the Law Office of Marianne Emanuel Pantelakis, we realize that each case is different, so we seek to resolve each matter efficiently with minimum stress and in a manner uniquely suited to each client, offering alternatives to litigation, including mediation, and collaborative law.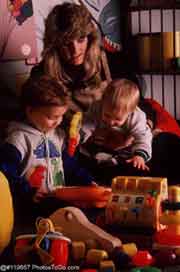 A message from Marianne Emanuel Pantelakis:
"As a family law attorney, I understand the emotional distress and upheaval that you experience when going through family problems like divorce or a dispute over custody.  My job is to help you survive the trauma of your experience and to help you navigate the turbulent waters and emerge from your experience as a stronger, empowered person."